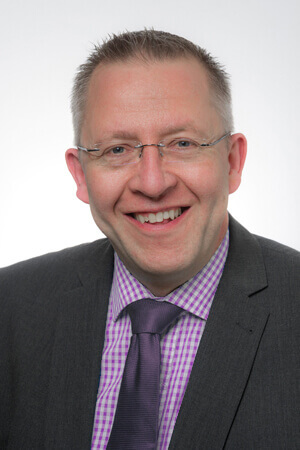 Edgar Brill
Mr. Brill has been self-employed since 2015 and has extensive experience selling technical and consulting-related products to industrial and skilled trades companies, resellers, as well as end-users for more than 25 years. The in-house and field service supports his customers with the following professional focus:
industrial measurement engineering
pumps and valves
pipeline, machine, and plant construction
municipal water supply and drainage technology
electrical installation
The Company
Synva GmbH – process instruments is a company based in Rellingen – not far from Hamburg. We specialize in the distribution of high-quality process engineering technology that meets the highest standards in terms of precision, functionality, safety, and reliability.
In this context, we speak for our customers in the market as a trading partner for individual components as well as system solutions. As such, we serve various industrial sectors and offer our services primarily to companies with their own production. Even operators of mini plants and laboratory equipment like to rely on our know-how for special requirements.
The Founder
The company founder and managing director, Edgar Brill, has always practiced technical and, above all, solution-oriented sales in his more than 25 years of work. Mr. Brill has extensive experience in sales and project planning of metrological instruments, industrial pumps, valves, and systems, as well as in municipal water supply and drainage engineering as well as electrical installation.
Solid knowledge of his vocational training as an electrician, combined with continuous business training, "…have always been the fine difference in sales for me," says Mr. Brill today. When talking about the fine difference, he is primarily talking about the work of pure discount salespeople who – when it comes down to it – generally are unable put themselves in the shoes of the customer.
The control and regulation of complex production processes is no longer conceivable without sophisticated process engineering today. And yet: Sales is one thing – business management is another! That simply means taking the lifecycle cost, and thus the economic benefits for the customer, into account. The focus of Synva GmbH & Co. KG is on these factors for all sales tasks at all times. This fact is underpinned by the commercial career of Mr. Brill from wholesale merchant to business economist (IHK).
Through firsthand, practical work with corresponding products as well as their sales, Synva GmbH – process instruments has developed comprehensive know-how in their market segment.
The Customers
The clientele of Synva GmbH – process instruments is mainly recruited from industrial companies, industrial machinery and plant construction companies, as well as service companies, ocean carriers, and engineering offices. The industry focus is on chemical engineering, pharmaceuticals, foodstuffs, oil and gas production, the extended mining sector, and the shipping industry.
Our customers see us as partners in the development and delivery of process-oriented solutions!
Products
We provide integrated solutions or adequate replacements… starting with single measuring points and system components to complete systems.
In a nutshell, Synva sells industrial process engineering. This includes primarily
industrial measurement engineering
industrial valves
industrial pumps, dosing pumps and systems
process engineering in general, incl. pipe and molded parts
The scope of service includes, of course, professional and free consultation on site. We also arrange for and provide service for the product program as well as commissioning and repairs in cooperation with our industrial partners.
We are driven by your economic benefit.